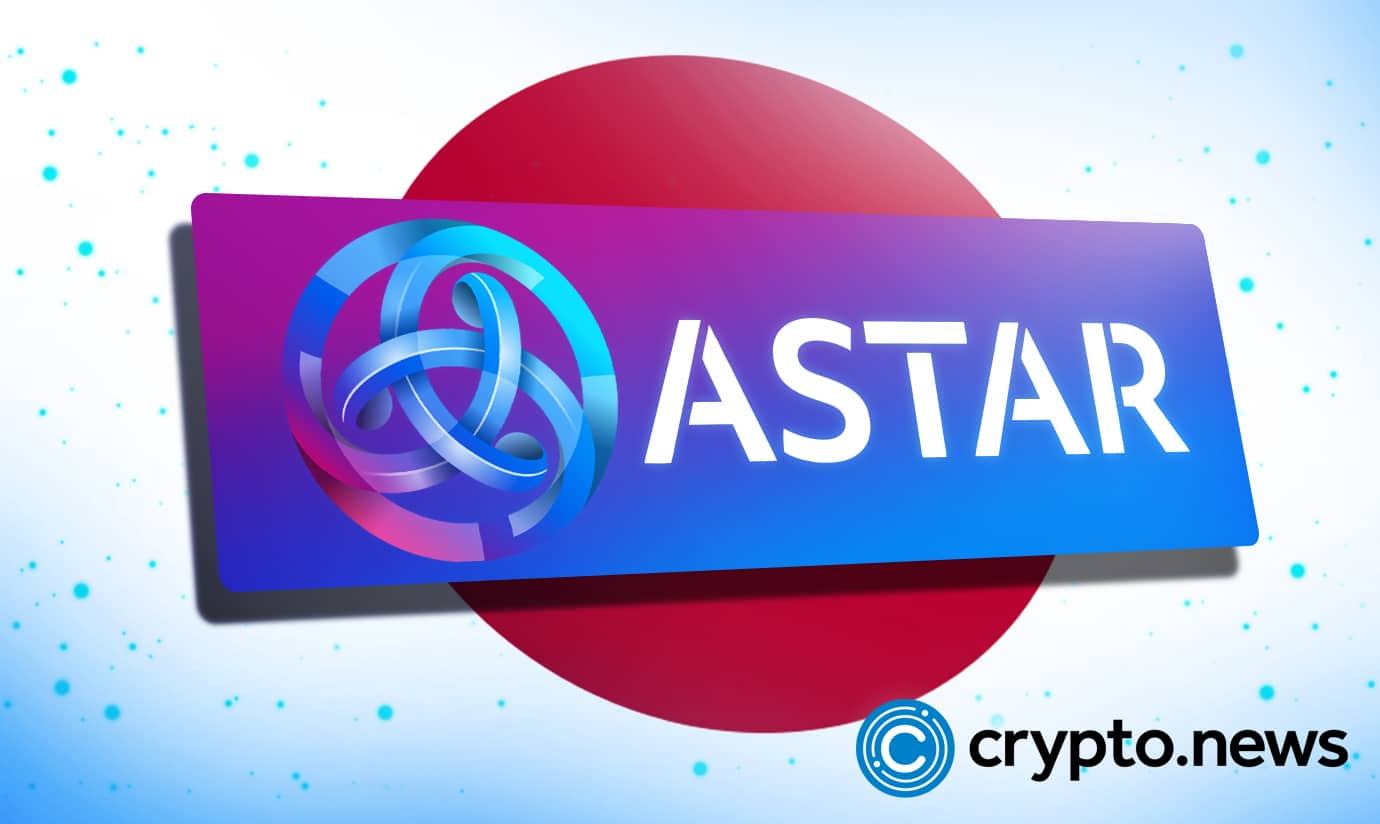 Asia has a thing for Web3. After dubious beginnings, Web3 technology is now gaining favor with leading tech countries across the region. South Korea and Japan are leading the charge, the pair's governments having the astuteness to recognize a major growth industry when they see one.
Japanese tech companies, working closely with local and national government officials, are on a mission to accelerate the adoption of Web3, which has the potential to fuel a new data-driven economy. In a post-construction society, Web3 is increasingly seen as an untapped industry whose best years are yet to come.
If the vision of a self-sovereign, high-privacy, high-security, non-censorable Internet comes to fruition, Web3 will fundamentally change the way we interact and transact. As this narrative takes root in Japan, a blockchain has emerged as an onramp for what is happening in Web 3: astar network,
a star is born
The term Web3 was famously coined in 2014 by Gavin Wood, the creator of Polkadot, and thus it is fitting that Astar, a project with one foot in the Polkadot ecosystem, should have formerly become synonymous with Web3.
As a multichain smart contract platform, Astar Network supports Ethereum Virtual Machine (EVM) and WebAssembly (WASM). Solidity is an unforgiving language for Web2 developers to adapt to; Astar's WASM implementation negates the need to master it completely.
For all its flaws, Solidity is deeply embedded in Web3 due to Ethereum's unmatched network effects. It will take time to convert the industry from EVM to WASM. Meanwhile, Astar fulfills an important role, helping developers deploy smart contracts with relative ease. Given the number of Web2 businesses considering transitioning to Web3, EVM-WASM compatibility will be needed to bridge the gap between the current and future Internet.
It may be a technical case for Astar finding itself at the vanguard of the Web 3 movement, but it doesn't explain why the decentralized network is doing so in Japan of all countries.
building on soil
Few blockchain companies understand the Japanese market as well as Astar. It's CEO and founder Sota Watanabe's stomping ground, and their ties run deep. As one of the country's best-known crypto entrepreneurs, Sota is everywhere Japan, He has friends in high positions, support on the ground, and industry contracts who are only too happy to pick up the phone.
While some CEOs are content to publish a piece of weird thought leadership and hope it generates a lead from a potential partner, Sota Watanabe is more proactive. Over the past few months, he's been visiting Japan, building pressure, signing deals, and seeing firsthand the motivations and concerns of business leaders with their eyes on Web3.
The result of all this has been some impressive partnership announcements and capital commitments that have catapulted Astar Networks and Web3 into the limelight across Asia. Japan's largest telecom operator, NTT DoCoMo, has pledged to invest $4 billion to accelerate Web3 adoption in the country. Astar Network was naturally the choice of partner to implement this bold initiative.
Other Japanese corporate giants are taking note; A Web3 accelerator lab established under the ASTAR banner has attracted SoftBank, Mitsubishi Bank, Sumitomo Bank, Dentsu and Hakuhodo.
Japan Believes in the Next Web
It's not just Japanese tech companies that have pledged their support for Web3; The national government has also become involved. The first Internet revolution – Web2 – largely transcended Japan. While the US and China churned out technological unicorns, Japan was forced to watch from the sidelines. This time, it is keen not to miss the next technological cycle.
Meanwhile, on November 2, Japan's Digital Agency unveiled a research DAO to study Web3. The DAO will help the government understand what such organizations can achieve and identify their limits. A month ago, Fukuoka, the country's second largest port city, collaborated with Astar Japan Labs to develop new use cases around Web3 technologies.
On the cryptocurrency side too, more clarity is coming. The Japanese Virtual and Crypto Assets Exchange Association aims to make it easier for authorized exchanges to list digital currencies by loosening the screening process.
a digital arms race
The nimble nation is committing a heist, wrapping the blockchain industry in red tape, as US regulators fail to divulge anything in the way of regulatory clarity. While the US Navy turns a blind eye, SEC Chairman Gensler worries about what is security, a wave of innovation is rolling on friendly shores.
It's too early to say whether Web3 will usher in a new economic era that will reward early adopters and turn forward-thinking nations into the gods of the next financial boom. But countries like Korea and Japan are taking this possibility seriously and positioning themselves accordingly. Maybe they missed the blockchain. They won't give up on web3.
Disclosure: This content is provided by a third party. Crypto.News does not endorse any of the products mentioned on this page. Users should do their own research before taking any action related to the company.
#Astar #Networks #Fast #Japans #Web3 #Gateway