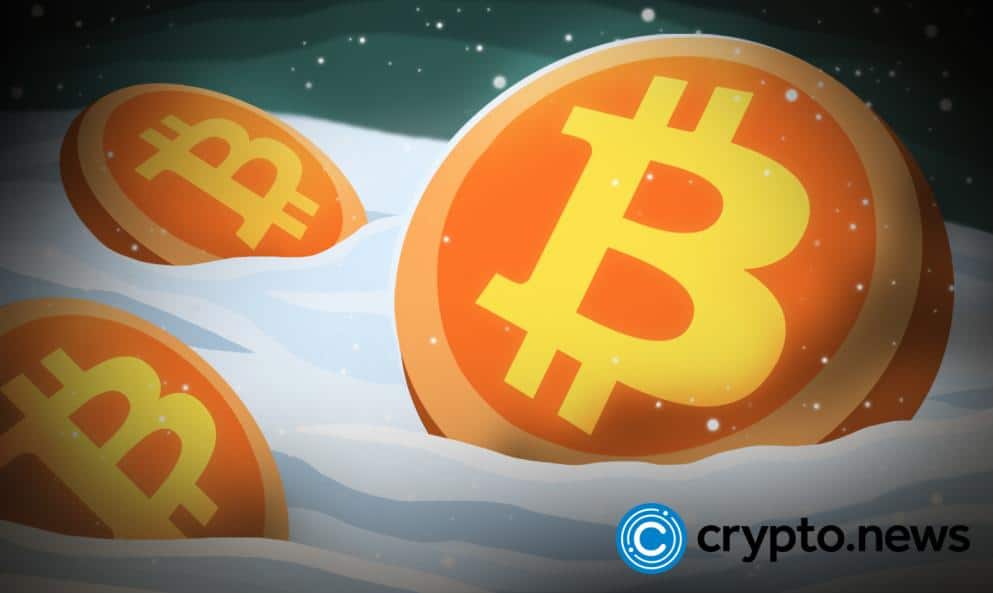 Today, the bitcoin mining hash rate has dropped from 230 EH/s to 156 EH/s. The current winter storm has presented a different set of difficulties for US bitcoin miners.
Winter Storm Disrupts BTC Mining
According to recent reports, the ongoing US winter storm has caused a serious distraction for bitcoin miners as the power supply continues to fluctuate across the country. hash rate of bitcoin channel fell short of 230 EH/sec to 156 EH/sec. Many miners decided to cease their operations.
According to data from Coinmetrics, the hash rate has fallen by more than 30% since Saturday, falling from 230 EH/s to 155 EH/s. Several large miners halted operations following warnings from the National Weather Service about an anticipated Arctic outburst.
According to CNN, thousands of homes and businesses across the country have been without power The festivities coincided with an arctic blast and blizzard that destroyed power lines with strong gusts of wind and snow, while temperatures dropped dangerously low. At least 22 people died due to the storm.
Riot Blockchain announces closure of Rockdale facility
Mining company Riot Blockchain announced that it is shutting down its Rockdale facility in Texas due to severe weather conditions that caused significant losses. upheaval in the bitcoin network. Other miners took similar actions. To help strengthen the electricity infrastructure, Core Scientific, which recently sought bankruptcy protection, revealed it will participate in a number of energy restrictions and regulations. Meanwhile, Core Scientific predicted a drop in bitcoin production on Twitter.
Neil Galloway, director of mining operations at Compass Mining, said:
"Please prepare for some volatility this weekend as we deal with a winter storm. Because your miners are offline, people can heat their homes and cook."

Neil Galloway, director of mining operations at Compass Mining
The weather event has posed a unique set of difficulties for bitcoin miners in the United States because they rely on reliable energy to operate. tall Power failures have serious consequences for their ability to participate in mining activities. The Cambridge Center for Alternative Finance reports that the United States is responsible for at least 37% of bitcoin's global hash rate.

#Bitcoin #Mining #Hash #Rate #Plunges #Winter #Storm