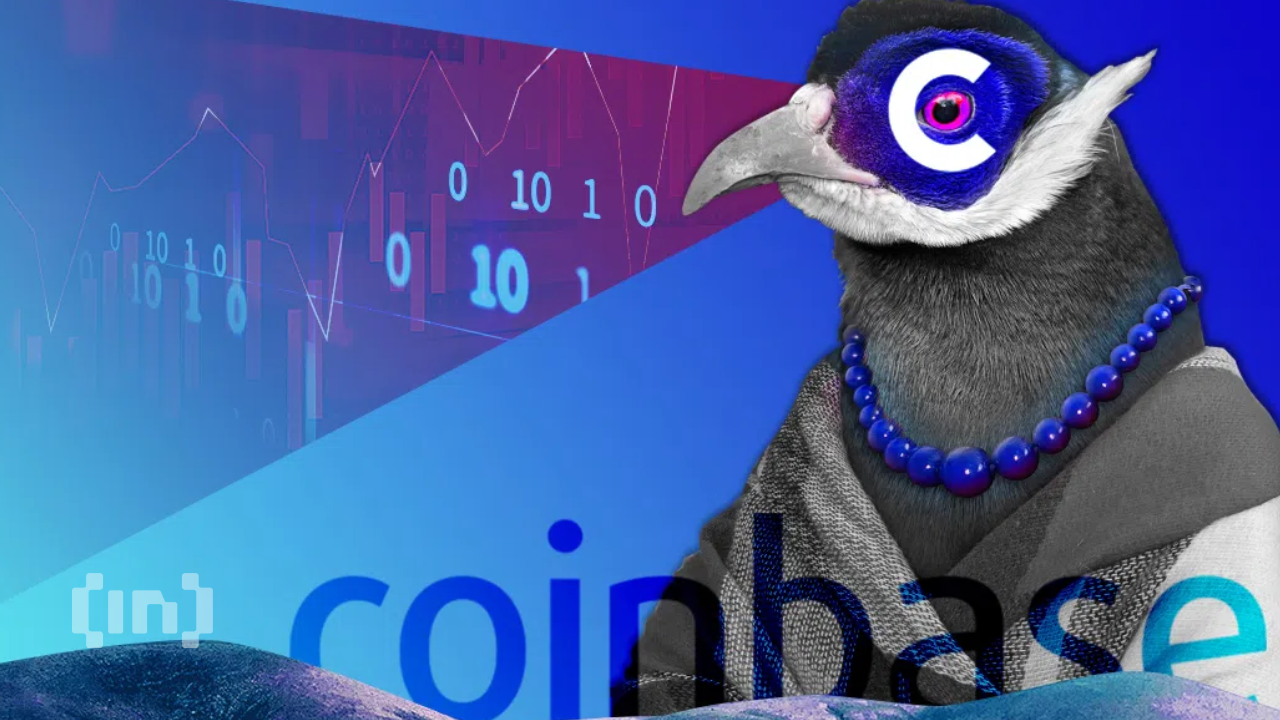 Coinbase secures a virtual asset service provider (VASP) license in Ireland as regulatory turf wars stall progress on US crypto legislation.
The Irish approval will allow Coinbase to offer European retail trading through Coinbase Europe Ltd. and institutional crypto custody services through Coinbase Custody International, even as it seeks to bring clarity to the US regulatory framework. does.
Coinbase Passes Central Bank Review
in blog postCoinbase said the new registration follows the company's prior approval from the Irish Central Bank as an Electronic Money Institution (EMI). This EMI authorization allowed Coinbase to issue digital money and provide digital payment services in Ireland.
The VASP registration scheme, first introduced in 2021, requires digital asset companies to comply with the Criminal Justice Money Laundering and Terrorist Financing Act of 2010. The central bank will review a firm's anti-money laundering and anti-terrorism credentials as part of the approval process.
Coinbase views industry regulation as an enabler for the growth of crypto, establishing clear ground rules that will create an environment that encourages innovation and strengthens trust in the sector," said a senior Coinbase executive. Nana Murugesan said.
Coinbase CEO Makes Case for Incremental Regulation in the US
Even as Coinbase expands its European operations, its CEO Brian Armstrong believes that incremental wins on the regulatory front are preferable to waiting for comprehensive legislation to be passed.
recently blog statusT, Armstrong said the initial regulation should target crypto companies with the highest potential for harm to the consumer. These include centralized exchanges, stablecoin issuers, and custodians of digital assets.
Stablecoin issuers must undergo robust annual audits to ensure that they segregate customer and user funds and hold sufficient funds to meet withdrawals 1:1. They must also follow a minimum level of cyber security hygiene and maintain a blacklist of approved entities.
The Coinbase head argues that regulations surrounding exchanges need to consider the protection of customer assets and measures to prevent fraud and market manipulation. There should also be a single licensing regime for each of the major global jurisdictions, such as the EU and the US, allowing the exchange to serve clients anywhere in the region. Regulators should force crypto exchanges to create policies to prevent entities engaged in money laundering and terrorism from using their platforms.
Coinbase CEO also offers ideas for determining whether a crypto asset is a security By means of a modified version of Howe's test.
Under this amended version, if the proceeds from the sale of a crypto asset are not used to build a new project, and the asset is not controlled through its issuer nor does it generate profit, So it should not be considered a security.
Crypto Lawmaker Hopes Regulatory Turf Wars Will Stop
The security versus commodity debate is at the heart of a regulatory battle between US lawmakers and agencies around crypto regulation. Former FTX CEO Sam Bankman-Fried supported the Digital Commodities Consumer Protection Act that would provide commodities and futures trade commission Jurisdiction over asset class.
Now, Sen. John Boozman, co-author of the bill, has asked the heads of the Securities and Exchange Commission and CFTC to approve the bill that has been battling for the attention of lawmakers since August 2022.
recently interview "We have two very capable people in charge of the SEC and the CFTC," Boozman, the Arkansas legislator, told Fortune. "I want them both to sign off that this will be effective regulation."
CFTC Chairman Rostin Behnum argued A Senate Agriculture Committee hearing on December 1, 2022 noted that even though the bill would need to be revised after FTX's collapse, earlier passage could have prevented the company's failure. SEC Chairman Gary Gensler has argued that the bill is "too light a touch".
Boozman predicted that several more congressional committees would seek to review the bill in order to create a more broadly focused regulatory regime. So the passage of the bill will probably be a "messy" process that is not likely to end anytime soon.
However, Boozman suggests that the delay is a fair price to pay for creating comprehensive regulation that keeps crypto companies stateside and protects user assets.
be for[In]crypto latest Bitcoin (btc) analysis, Click here,
disclaimer
BeInCrypto has reached out to the company or the person involved in the story for an official statement regarding the recent development, but has yet to hear back.
title_words_as_hashtags