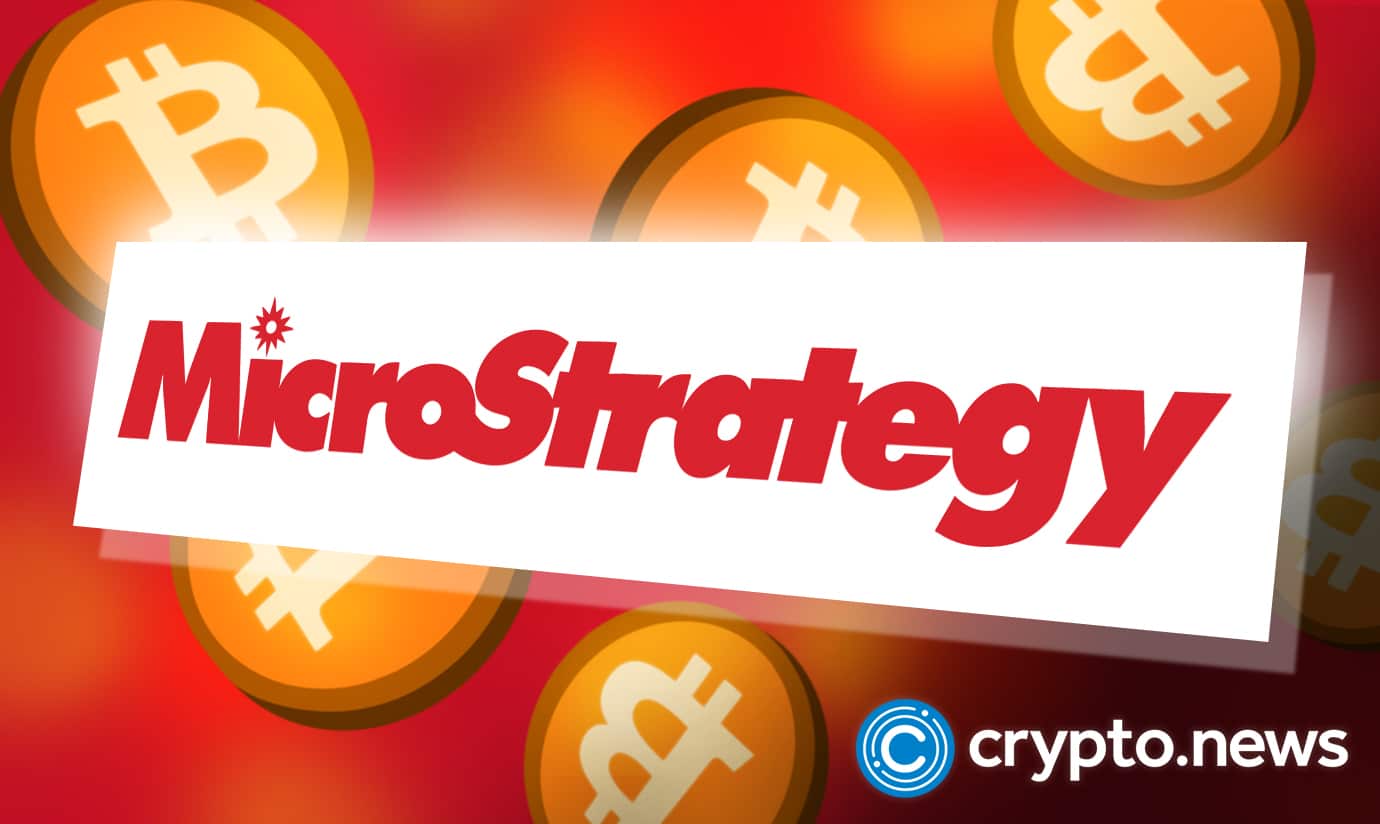 MicroStrategy, an American business intelligence company and the largest corporate holder of bitcoin, has bought additional BTC, increasing its bitcoin stash.
MicroStrategy reveals adding 2,500 BTC to its stash in one go Admission The US Securities and Exchange Commission (SEC) on 28 Dec. The purchase was made through its wholly owned subsidiary MacroStrategy.
The company also sold some of it bitcoinBut the overall purchases represent a net gain from its holdings.
MicroStrategy Increases Bitcoin Stash to 132,500
According to the business intelligence giant, MicroStrategy bought 2,395 BTC worth about $42.8 million between November 1 and December 21. Bitcoins were acquired at an average price of $17,871 per token.
704 bitcoins were sold on December 22, worth approximately $11.8 million. The filing noted that the company sold the bitcoins for potential tax benefits. Notably, the sale marks the first time that MicroStrategy is selling since its first purchase In August 2020.
"MicroStrategy plans to set back capital losses from this transaction against past capital gains, such carrybacks available under currently effective federal income tax laws, which may generate tax benefits"

MicroStrategy, via filing
Shortly after the sale, MicroStrategy made another purchase of 810 BTC on December 24 for $13.6 million. Meanwhile, the proximity of selling and buying does not qualify as 'wash trading', as bitcoin is viewed as a commodity.
Following the above transaction, MicroStrategy's bitcoin holdings at 132,500 BTC as of December 27, 2022 are worth $2.2 billion, up from the previous 130,000 in October. Notably, the sale of 704 bitcoins marks the first time that MicroStrategy has been selling since its first purchase In August 2020.
However, the value of MicroStrategy's BTC holdings plummeted following a fall in bitcoin prices, with bitcoin down more than 60% this year. In its SEC filing, the firm noted that 132,500 bitcoins were purchased for approximately $4.03 billion, with an average price of $30,397 per coin.
Sellers still long bitcoin
Despite MicroStrategy's current losses and the plunging bitcoin price, co-founder and former CEO Michael Saylor, Is said His strong support for the largest crypto by market capitalization, while stating the firm will not sell Its BTC holdings.
In August 2022, Saylor resigned from his role as CEO of Microstrategy and assumed the role of executive chairman, thereby splitting the positions of CEO and chairman from 1989.

#MicroStrategy #buys #bitcoin