We often use the term "metaverse" (singular) as if it refers to a single entity. in reality there is no such thing, at least not yet. Whether we can ever accurately say that there is a single metaverse is the difference between an open metaverse and a closed one.
Author Neal Stephenson coined the term "metaverse" in his 1992 novel "Snow Crash". In his science fiction tome, he described an entirely virtual world that functioned as a parallel society. Since its inception, a wide range of groups have adopted the term "metaverse", including technologists, Mark Zuckerberg, the crypto community, game developers, and many others.
Earlier this month, Tim Sweeney, CEO of Epic Games, creator of Fortnite and the Unreal Engine, laid out his grand vision for the company. "2022 in Review" Livestream, He told the audience that the gaming giant plans to pull together its various facets, including game development and its film and TV work with Unreal Engine, into "something that moves closer and closer to the metaverse from science fiction." "
"Not the dystopian version … but a really positive version where you and your friends come together in a real-time 3D social experience and can explore the whole world."
There is still no precise definition of what the metaverse is, but it has evolved and narrowed over time. Most users of the term accept that this will be some form of a virtual world – or world. In the Web 3 community, many believe it will include digital assets. nft and cryptocurrencies, and will employ smart contracts to create a trusted, decentralized online space that is not controlled by any one company. However, not everyone is on the same page.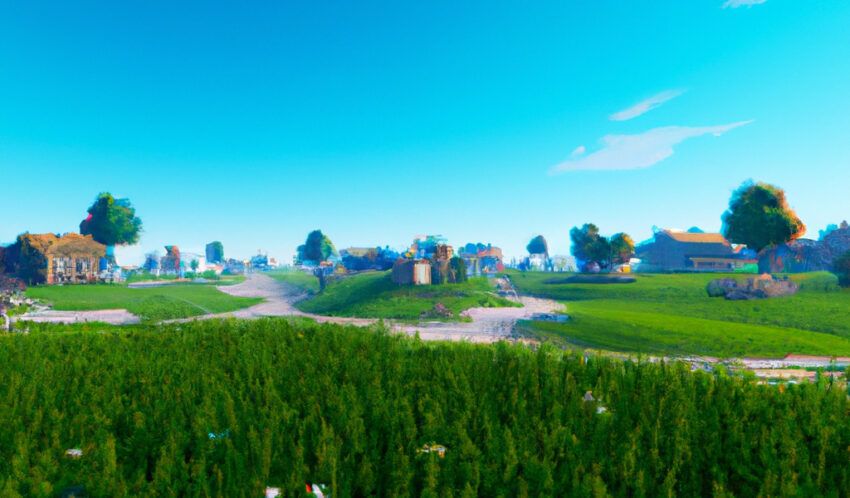 #Open #Closed #Virtual #World