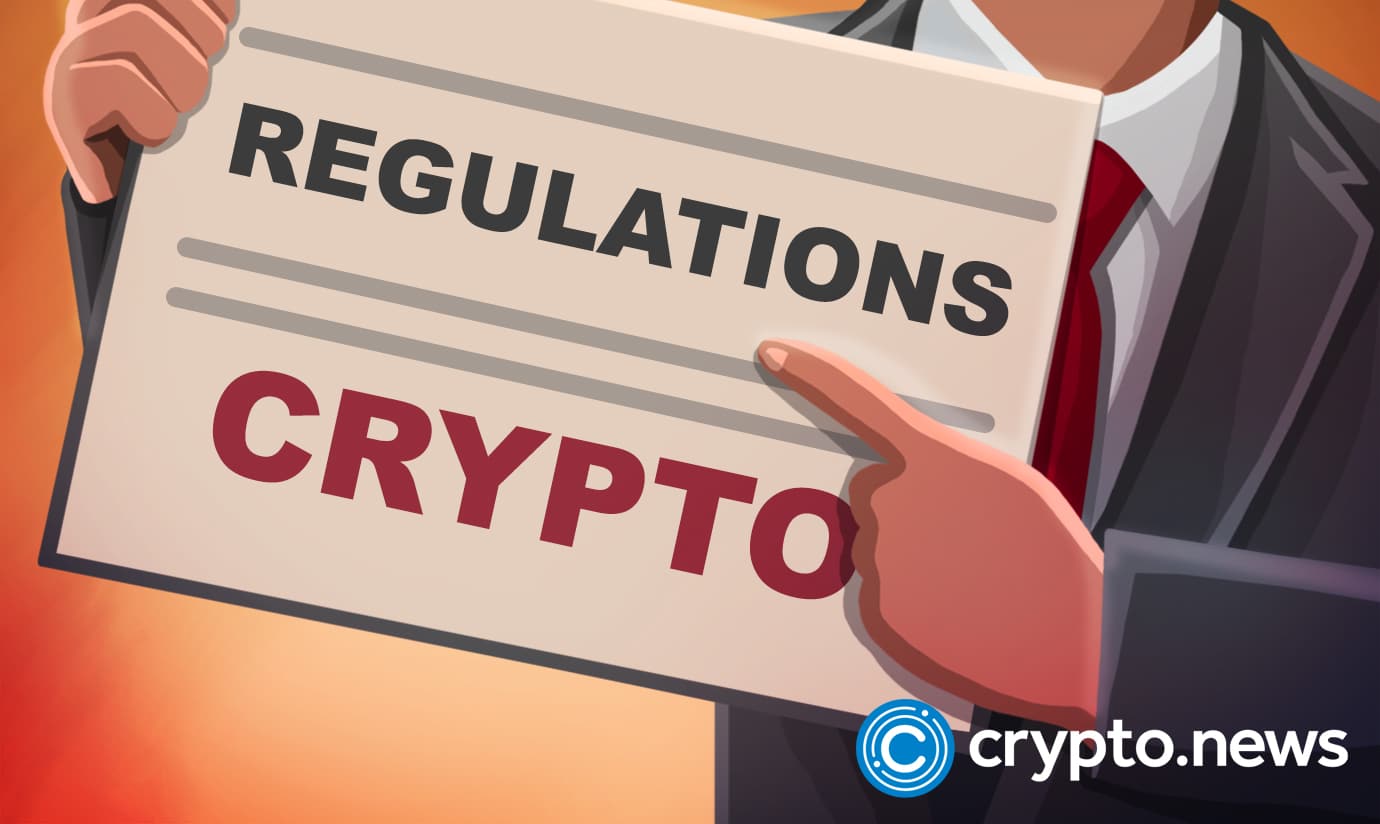 As the 118th Congress gets down to business, Ripple's CEO has expressed cautious optimism that regulatory clarity for crypto will be a breakthrough.
Bipartisan Support for Crypto Regulation
In a January 3rd Twitter thread, Brad Garlinghouse, CEO of financial technology company Ripple Labs, outlined his belief that crypto regulations will finally be streamlined in the latest session of Congress.
Garlinghouse noted that support for crypto regulation has cut across the Democratic and Republican parties and in the House and Senate.
Ripple CEO Scrutinized By The Likes Of House Financial Services Committee Leader Patrick McHenry; Glenn Thompson, the newly-elected leader of the House Agriculture Committee; House Majority Whip Tom Emmer; and US Representative for New York's 15th Congressional District, Richie Torres, have been among those calling for clarity in the area, as public proponents of blockchain technology.
Congress Has The Groundwork To Begin Crypto Regulation
Additionally, Garlinghouse pegged his optimism on the fact that Congress would not start the regulatory process from scratch. Instead, it would benefit from previous bills that have tried to address issues ranging from stablecoins to centralized exchanges.
Some of these bills, such as securities clarity act, sought to create more explicit definitions of what digital assets constitute securities. Due to the lack of clarity on the issue of digital securities many crypto companies have been ordered to cease and desist by state regulators or affected by class-action lawsuits from dissatisfied customers.
Acknowledging that no single bill can satisfy all players in the crypto industry, the Ripple CEO was quick to stress that the proposals already before Congress should serve as the basis for meaningful debate.
Garlinghouse used countries such as Brazil, Japan, Singapore and the European Union (EU) as examples of jurisdictions with active crypto regulatory frameworks. He also pointed out that the UK, one of the biggest allies of the United States, was far ahead in The Quest to Regulate Crypto,
However, the outspoken crypto billionaire decried the lack of coordinated global standards in crypto regulations, which, according to him, pushed crypto companies to countries with little, if any, regulatory practices, thus leading to situations like the FTX collapse.
The Building Blocks Are Already In Place For Crypto Regulation, Including President Joe Biden executive Order To ensure the responsible development of digital assets. And along with leaders such as Ro Khanna of California, Senator Debbie Stabenow of Michigan, Senator John Boozman of Arkansas, Senator Kirsten Gillibrand of New York, Senator Cynthia Lummis of Wyoming and Senator Cory Booker of New Jersey, Garlinghouse believes action is needed. The will to do and change the status quo is present.
Ripple violates regulatory opacity
It is understandable why Garlinghouse wants to finalize crypto regulations in the United States. His company, which also manages the global payments network RippleNet and the XRP cryptocurrency, The lawsuit was filed in December 2020 by the US Securities and Exchange Commission (SEC). It alleges that XRP was offered as an unregistered security.
The SEC said that Ripple raised billions through the sale of XRP but did not comply with legal requirements by registering the offerings as securities. Ripple denied the claims, insisting that XRP is a currency, not a security.
During a panel discussion in October at the DC Fintech Week conference, Garlinghouse said he expected the lawsuit against his company to be resolved in the first half of 2023, but acknowledged that it was difficult to predict. At the time of writing, there was no indication as to when the matter would be resolved.

#Ripple #CEO #believes #breakthrough #crypto #regulation